CAD tools, standing for computer-aided design, are vital for crafting both
2D
and 3D models of tangible items. These tools are key players in the 3D design scene and the broader field of engineering design. They're indispensable for navigating intricate designs and syncing up with team members or other collaborators.
Choosing the right CAD platform can be a real challenge. The market's chock-full of options today, and you've got to weigh a lot before settling on one.
To help you cut through the noise, we've handpicked the cream of the crop CAD platforms fit for professional applications in 2023.
What is CAD Software?

CAD, short for computer-aided design, harnesses software to refine and record the journey of creating an item, component, or system. These programs empower users to sketch out 2D or 3D models down to the precise details. Beyond just design, they neatly store the geometric information of the item, streamlining the process of sharing data across different platforms and gadgets.

The CAD tool has risen as an irreplaceable asset across numerous sectors like engineering, design, architecture, and manufacturing. It's a game-changer, enabling swift crafting of intricate models and parts, all while guaranteeing precision.
What is CAD Software Used For?

Create 3D Models
CAD software equips users with the toolkit they need to build a 2D or 3D design from the ground up. It offers the flexibility to tailor designs to precise requirements, craft intricate shapes that can't be achieved by hand, and rapidly generate design alternatives for product evolution. This tech-savvy tool propels products from mere ideas straight into the production line.
Validation and Accuracy
CAD software comes equipped with functionalities that validate a design's precision and ensure its adherence to industry benchmarks prior to 3D printing. Additionally, CAD models frequently play a role in simulations, allowing for assessments of how a design fares under varied conditions.
Easy Modifications
CAD software offers the flexibility to modify various design aspects like dimensions, form, precision, tolerance thresholds, and other criteria. This capability ensures that users can refine their designs without the need to begin from scratch.
Best CAD Software for Professionals
It's essential to choose software that fits your engineering needs and budget while offering exceptional customer support, pricing transparency, and business practices you are comfortable with. For example some businesses prefer not to have their data on the cloud or prefer to be able to own their software.
Alibre Design Expert
Alibre Design Expert is a frontrunner for small and medium size businesses (SMBs) and individuals due to its relatively low cost of ownership and exceptional performance for engineering tasks. It is described as a having a great price to performance ratio and focuses on providing all of the high-value tools required for mechanical engineering, design, and documentation. It is similar to other products such as Solidworks and Inventor, and it tends to have a lower learning curve.

Alibre Design Expert supports key features for engineering and data-driven design including: opening all major CAD formats, parametric 3D design of parts and assemblies, sheet metal design, 2D documentation creation, excel-driven part libraries, variant management, rendering, and Python-based scripting language for automation.
Alibre Design Expert Data Sheet
Autodesk Fusion 360
https://i0.wp.com/www.autodesk.com/products/fusion-360/blog/wp-content/uploads/2022/04/Screenshot-2022-03-31-at-11.16.57.jpg
Autodesk Fusion 360 is cloud-based, subscription-based choice for 3D design software in the world of additive manufacturing. It lets users make detailed 3D designs and has online collaboration, parametric modeling, and sculpting.

You can easily move designs in and out of Fusion 360 because it works with many file types. Plus, it's great for 3D printing and has tools to get your design ready to print. All in all, this cloud-based tool covers 3D design, CAM, CAE, CAD, and circuit design.
Onshape
https://gdm-catalog-fmapi-prod.imgix.net/ProductScreenshot/4cb05a4a-923a-456b-873e-ce52b1a1b738.png
Onshape is an online tool for 3D design that lets users create, test, check, and build products all in one spot. It's versatile, working on devices like tablets, laptops, and phones.

With Onshape, you get access to a 3D printing library and tools like dimensioning, a good sketching environment, scripting, and more.
Solidworks
https://www.solidworks.com/sites/default/files/files.solidworks.com/partners/screenshots/product%20image.png
Solidworks is an industry standard and offers a wide set of tools for 3D design, testing, and seeing your ideas come to life. It comes with special features like the 3D sculptor, DraftSight, and a tool for making molds.

Solidworks comes loaded with a variety of features, including tools to automatically create animations, manage surface modeling, and produce photorealistic renderings. This makes it a robust platform for product design, simulation, and analysis.
AutoCAD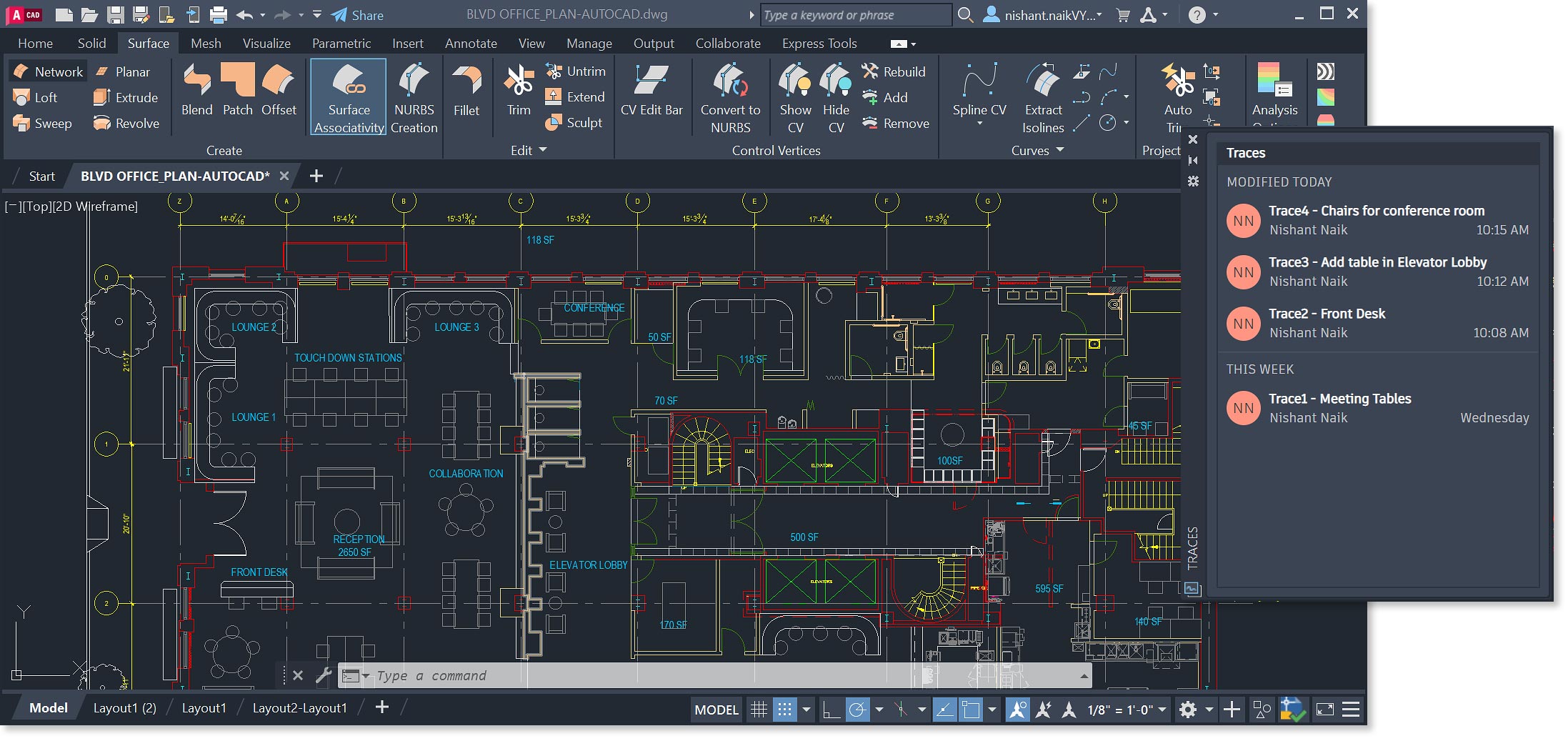 https://damassets.autodesk.net/content/dam/autodesk/www/products/autocad/fy24/features/images/autocad-key-features-2195x1037-v2.jpg
AutoCAD is an industry standard CAD program primarily geared towards architectural design, though it is also exceptional at preparing mechanical drawings from 3D models. Engineers and designers typically do not use AutoCAD for mechanical designs, and instead would choose a 3D CAD program for this purpose.
Autodesk Inventor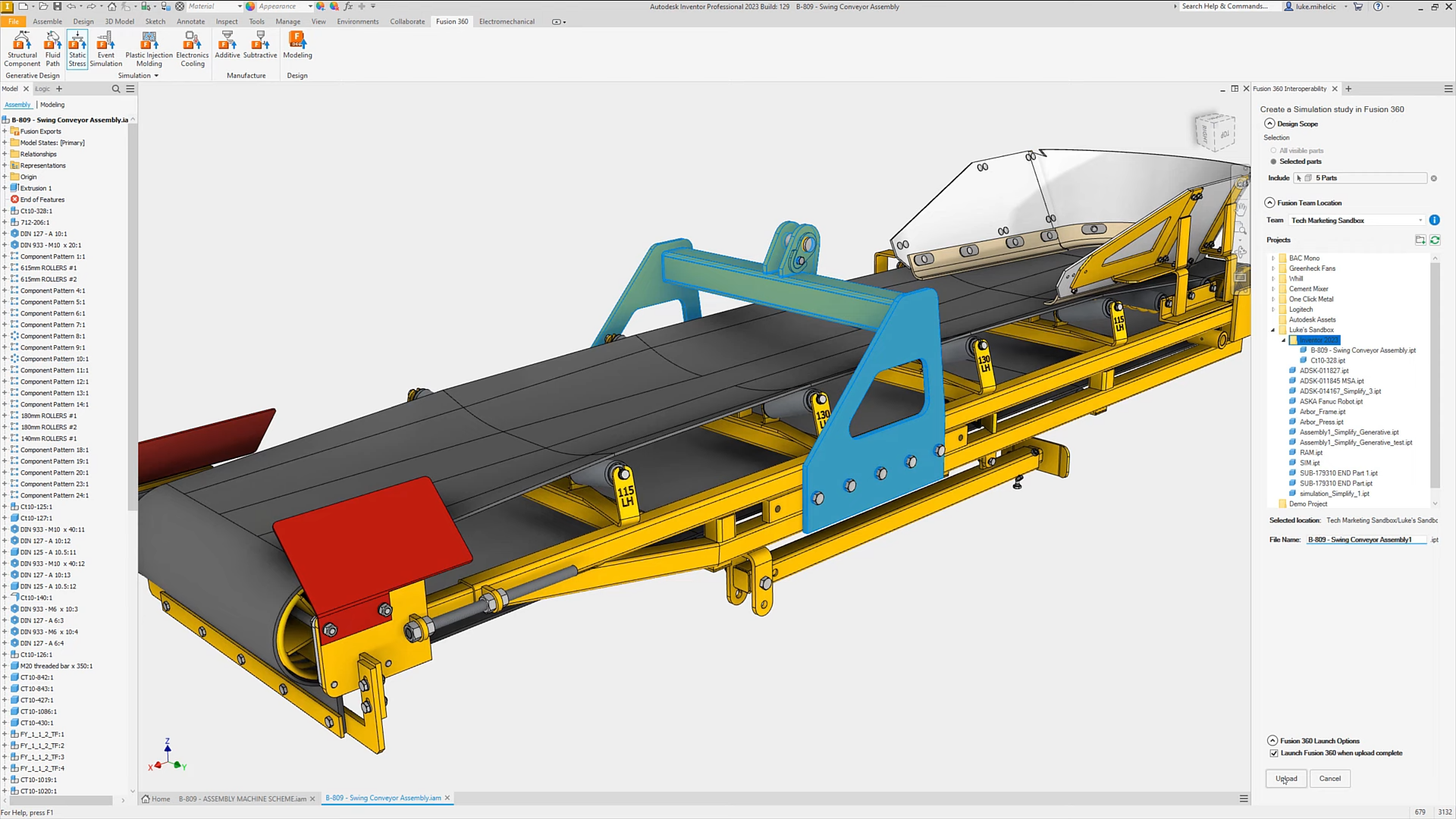 https://download.archsupply.com/wp-content/uploads/2022/04/Inventor_2023_Screenshot_5.png
Autodesk Inventor is a high-end CAD program tailored for product design and engineering. It's packed with tools for 3D mechanical design, simulation, tooling creation, and sharing designs. Inventor helps cut down both time and costs in product creation. Its 3D digital model lets you instantly check designs in real-world situations, ensuring they look and work right without building a prototype. You can simulate movement, bending, and tension to perfect your design. Plus, with its direct editing and sophisticated surface design tools, crafting smart product parts becomes easy.
Autodesk Inventor Data Card
Solid Edge
https://solidedge.siemens.com/wp-content/uploads/2019/05/05-3D-Wire-Harness-in-Solid-Edge.png
Siemens Solid Edge is a comprehensive software that covers every step of product development. Engineers can use it to produce products more effectively. It boasts top-tier tools for mechanical, electrical, and PCB design. Additionally, it seamlessly integrates simulation analysis and offers cutting-edge resources for both traditional and modern manufacturing methods.

Solid Edge's synchronous technology gives you the speed to whip up new design concepts, swiftly adjust to changes, and update various parts in an assembly all at once. This flexibility means you can skip tedious upfront planning, steer clear of feature glitches, and cut back on lengthy corrections. What's more, this technology lets you handle multi-CAD data as if they're native files, making teamwork with suppliers and partners smooth and hassle-free.